Trawin Farms Ltd.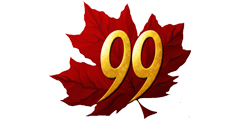 Trawin Farms Ltd.
Box 267, Melfort, Saskatchewan
RM of Star City NW 11-45-18W2
Melfort, SK S0E 1A0

Company Description:
WHAT QUALITY MEANS TO US
Choosing a new seed variety for your farm is difficult. THERE ARE TOO MANY! That's it, I said it. New seed varieties are entering the market faster than you can fill your bag full of free swag at the Crop Production Show.
"THERE ARE TOO MANY SEED VARIETIES"
Here at Trawin Seeds we put our hip waders on and trudge through the bog of genetic varieties released each year.
"LET US DO THE WORK"
We grow multiple plots from the various genetic companies. And, we choose by variety, not the company, the seed that will perform the best for you.
"IMPROVING PERFORMANCE TOGETHER"
What quality means to us…… is to offer the purest, highest germinating variety of seed that will perform and produce you a better crop. Farming is about choices…… We are here to act as your seed guide. Thank you for considering Trawin Seeds as your Seed Retailer!
Director, Ashton Trawin, P.Ag
Varieties We Sell:
Hard Red Wheat: AAC Alida, AAC Wheatland, AAC Cameron, Viewfield, SK Rush

Winter Red Wheat: AC Emerson

Malt Barley: CDC Copeland, AAC Connect,

Feed Barley: CDC Austenson, AB Advantage

Forage Barley: CDC Maverick, AB Advantage

Milling Oats: Morgan, CS Camden, Arborg, CDC Endure

Forage Oats: CDC Baler, CDC Haymaker

Spring Triticale: Bunker

Winter Triticale: Fridge,

Spring Rye: Gazelle

Fall Rye: AC Hazlet

Flax: CDC Rowland,

Fababean: Snowbird

Yellow Pea: Spectrum, Inca,

Forage Pea: CDC Jasper, 4010 pea,

Canola: AAC Synergy Polish Canola
Crop Kind: Barley
Variety: SPRING - AB ADVANTAGE
Class: Certified

Crop Kind: Bromegrass
Variety: MEADOW - ARMADA
Class: Certified

Crop Kind: Canola
Variety: SPRING CANOLA - SYNERGY
Class: Certified

Crop Kind: Flax
Variety: OILSEED - CDC ROWLAND
Class: Select

Crop Kind: Oats
Variety: SPRING - CDC BALER
Class: Registered

Crop Kind: Oats
Variety: SPRING - CDC ENDURE
Class: Certified

Crop Kind: Rye
Variety: SPRING - GAZELLE
Class: Select

Crop Kind: Rye
Variety: WINTER - HAZLET
Class: Registered

Crop Kind: Triticale
Variety: WINTER - FRIDGE
Class: Certified

Crop Kind: Wheat
Variety: SPRING MIDGE TOLERANT - AAC WHEATLAND - AAC BRANDON * Indicates the eligible pedigreed class for crop subject to developer's post-harvest Additional Certification Requirements, such as seed testing required for varieties of reconstituted flax and midge tolerant wheat.
Class: Registered

Crop Kind: Wheatgrass
Variety: CRESTED - AC GOLIATH
Class: Certified